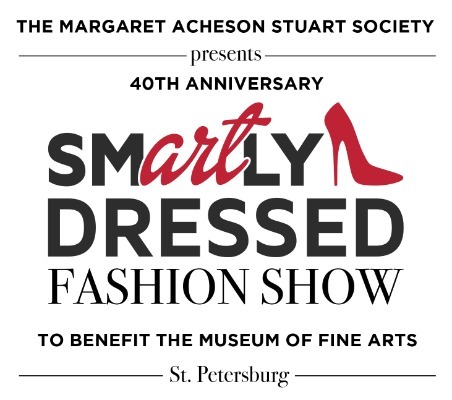 PRESENTING SPONSOR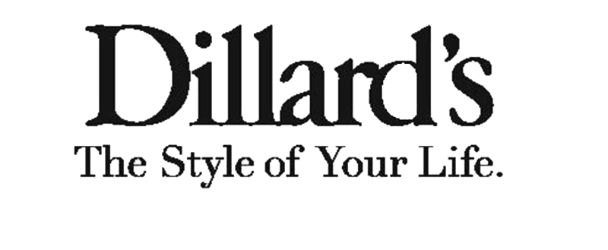 Smartly Dressed Advertising

The Stuart Society and Dillard's will present Smartly Dressed 40th Anniversary Fashion Show on November 15, 2018 in The Grand Ballroom of the Vinoy Renaissance St. Petersburg Resort & Golf Club.

Smartly Dressed is Tampa Bay's premier fashion show. Advertising in the fashion show's full-color program is a perfect way to support the arts.


For businesses and corporations, our target market is yours with 400 community leaders, professionals and friends of the Museum of Fine Arts St. Petersburg attending this sold-out event. Please consider purchasing a business advertisement.
With the purchase of a personal or non-profit advertisement you can congratulate a colleague on an award, celebrate a birthday, announce an upcoming fund raiser, or just say thank you to a friend.
Please see the links below for business and personal/non-profit advertising.
Business Advertising Rates and Information
Personal and Non-Profit Advertising Rates and Information

Should you or your business desire additional information regarding this glamorous gathering, please contact:
Maggi McQueen for Corporate Advertising or Ria McQueen and Melissa LeClair for Personal and Non-Profit Advertising
at Advertising@StuartSociety.org


Ad material deadline: October 26, 2018
CH4888 - A COPY OF THE OFFICIAL REGISTRATION AND FINANCIAL INFORMATION MAY BE OBTAINED FROM THE DIVISION OF CONSUMER SERVICES AT WWW.FloridaConsumerHelp.COM OR BY CALLING TOLL-FREE 1-800-435-7352 WITHIN THE STATE. REGISTRATION DOES NOT IMPLY ENDORSEMENT, APPROVAL, OR RECOMMENDATION BY THE STATE.