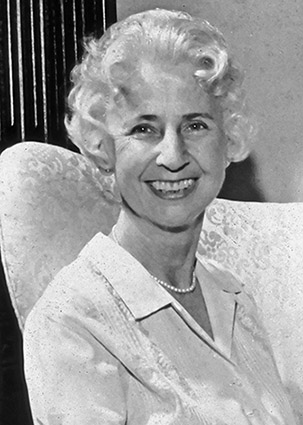 Margaret Acheson Stuart
Founded three years before the Museum of Fine Arts, St. Petersburg opened to the public in 1965, The Margaret Acheson Stuart Society is named in honor of the Museum's founder, Margaret Acheson Stuart (1896-1980). Over the years, The Margaret Acheson Stuart Society, Inc., a 501(c)(3) corporation, has fulfilled its purpose by raising substantial funds for art acquisitions, major exhibitions, educational programs for all ages, building renovations and additions, operations, and publications.
The Margaret Acheson Stuart Society has been the premier sponsor of numerous exhibitions and a lead sponsor for the construction of the Hazel Hough Wing, which opened to the public in March 2008. The Society initiated the annual Art in Bloom floral exhibition at the Museum more than 20 years ago, and has hosted its Smartly Dressed fashion show for 40 years. More recently, The Society developed the highly successful and innovative Wine Weekend St. Pete, an annual weekend of wine, dining, and auctions. The organization's importance to the Museum and the St. Petersburg community is recognized by a gallery named in its honor.