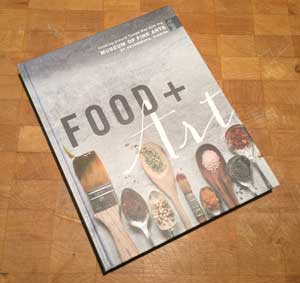 116 recipes from Tampa Bay cooks and chefs
Food + Art is a beautifully photographed cookbook of an exciting mix of tried-and-true classic recipes with fresh contemporary ideas that reflect local connections, regional ingredients, and global experiences.
This milestone keepsake cookbook features recipes from Stuart Society members, MFA staff, docents, artists, collectors, cultural and civic leaders, as well as chefs and others in the Tampa Bay community. The book was inspired by The Stuart Society's immensely popular Gourmet Gallery cookbook, which was published nearly 40 years ago and remains on many kitchen shelves to this day.
Not a Stuart Society Member? Don't miss out on any Stuart Society events!


Stuart Society members are on the mailing list and need not rejoin.