PRESENTING SPONSOR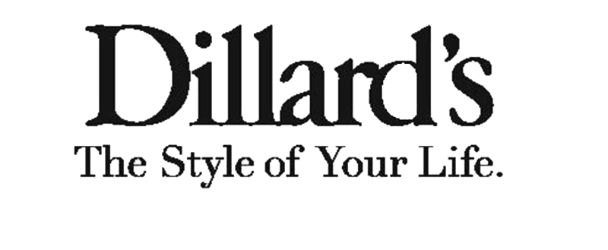 2019 SMARTLY DRESSED SPONSOR BENEFITS
$5,000 Gold Sponsor
Premier Runway Table with 10 Seats for Smartly Dressed
10 Swag Bags for Fashion Show Guests
10 Complimentary Invitations to the Shop the Runway Party at Dillard's, International Plaza
Highlighted in print & related media
Recognition on The Stuart Society's webpage
Day of Event Recognition – Logo if applicable
Full Page Advertisement in Event Program - Color
Acknowledgment in The Stuart Society's monthly newsletter The Scene
Invitations to other Stuart Society Events
$3,500 Silver Sponsor
Premier Runway Table with 10 Seats for Smartly Dressed
5 Complimentary Invitations to the Shop the Runway Party at Dillard's, International Plaza
Highlighted in print & related media
Recognition on The Stuart Society's webpage
Day of Event Recognition – Logo if applicable
Half Page Advertisement in Event Program - Color
Acknowledgment in The Stuart Society's monthly newsletter The Scene
Invitations to other Stuart Society Events
$1,800 Bronze Sponsor
Priority seating with 4 Seats for Smartly Dressed
2 Complimentary Invitations to the Shop the Runway Party at Dillard's, International Plaza
Highlighted in print and related media
Recognition on The Stuart Society's webpage
Day of Event Recognition – Logo if applicable
Quarter Page Advertisement in Event Program – Color
Acknowledgment in The Stuart Society's monthly newsletter The Scene
Invitations to other Stuart Society Events

Download Sponsorship Form Here
The generous support of our sponsors is greatly appreciated
Cancellation requests must be in writing and received by the Reservations Chairperson 7 days prior to the event in order to receive a refund
The portion of your contribution which is not tax deductible is $600 for a Gold Sponsorship, $600 for a Silver Sponsorship, and $240 for a Bronze Sponsorship which is the fair market value of the goods and services provided.
CH4888 - A COPY OF THE OFFICIAL REGISTRATION AND FINANCIAL INFORMATION MAY BE OBTAINED FROM THE DIVISION OF CONSUMER SERVICES AT WWW.FloridaConsumerHelp.COM OR BY CALLING TOLL-FREE
1-800-435-7352 WITHIN THE STATE. REGISTRATION DOES NOT IMPLY ENDORSEMENT, APPROVAL, OR RECOMMENDATION BY THE STATE.