Featured Guest
Elaine Jo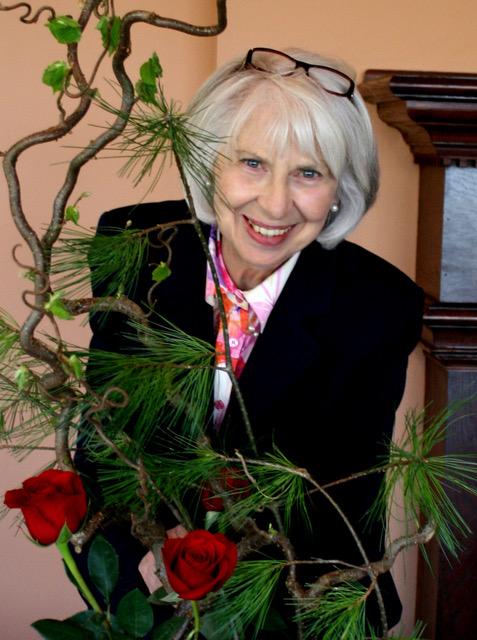 Elaine Jo is a flower arranging teacher, demonstrator, and exhibitor of the Ichiyo School of Ikebana. She lived in Tokyo, Japan, for 25 years and received her Master Degree from the Ichiyo School during that period. She studied under Keiko Shimojima, Meikof Kasuya, second headmaster of the Ichiyo School and Akihiro Kasuya, the current headmaster.
While in Japan she served on the Board of Directors of the International Division of the school. After returning to the United States in 1989 she began teaching, presenting demonstrations, workshops and organizing Ichiyo exhibitions.
She appeared twice as guest demonstrator for the Lynette Jennings national television program. She has publications both in Japan and the United States and has presented major ikebana exhibit pieces in Atlanta, New York and Tokyo.
In 1998 she was awarded an Executive Master Degree by the Ichiyo School and in 2009 was appointed President of the Atlanta Chapter of the Ichiyo School. She is an active member of Ikebana International, Atlanta.
Not a Stuart Society Member? Don't miss out on any Stuart Society events!


Stuart Society members are on the mailing list and need not rejoin.