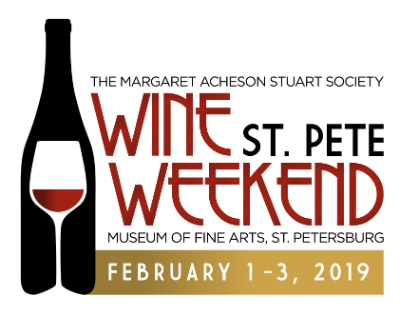 Wine Weekend Opportunity Item
Secret City Experience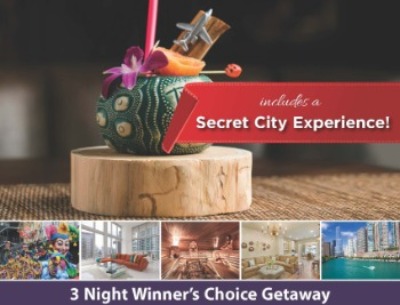 Travel holds the promise of discovery... the anticipation of experiencing something new and different... and the thrill of not knowing exactly what's waiting for you. We now take that thrill to the max with our new Secret City Experience! Along with a 3-night stay in a gorgeous 2-bedroom residence of your choice, a priceless Secret City Experience takes you to the coolest local hangouts and hidden gems with surprise gifts along the way, culminating with a visit to one of the city's hottest restaurants.
Enjoy a 3-night stay in your choice of 2-bedroom residence in: CHICAGO, NEW ORLEANS, MONTREAL OR MIAMI for up to 4 people
Adventure out for a half-day, pre-arranged Secret City Experience for surprising activities, food and drinks

Pre-trip planning and local concierge services
For more information about this item, see Secret City Experience.
Opportunity Tickets available in the Wine Weekend Shop
Opportunity Tickets are also available at Marion's Gifts and Clothing
located at 1301 4th St N, St. Petersburg, FL 33704

Drawing sponsored by Wine Weekend St. Pete 2019, presented by The Margaret Acheson Stuart Society, Inc. (a 501(c)(3) not-for-profit) benefiting the Museum of Fine Arts, St. Petersburg, FL 255 Beach Dr., NE, St. Petersburg, FL 33701. The opportunity item has been donated and one winner will be drawn. Drawing will be held on Saturday, February 2, 2019 at approximately 8 p.m. at the Museum of Fine Arts, St. Petersburg, FL 33701. No purchase or contribution is necessary. One need not be present to win. The non-refundable charitable donation is not tax deductible. This opportunity drawing complies with FL § 849.0935. By entering, the participants agree to the release of Donor(s) and Sponsors(s) & their respective parent companies, directors, partners, officers, board members, agents & employees from any & all liability with respect to all aspects of the drawing and acceptance of the opportunity.
CH4888. A COPY OF THE OFFICIAL REGISTRATION AND FINANCIAL INFORMATION MAY BE OBTAINED FROM THE DIVISION OF CONSUMER SERVICE AT WWW.FLORIDACONSUMERHELP.COM OR BY CALLING TOLL FREE 1.800.435.7352 WITHIN THE STATE. REGISTRATION DOES NOT IMPLY ENDORSEMENT, APPROVAL, OR RECOMMENDATION BY THE STATE.